Wichita Falls High School
Class Of 1962 - 55th Reunion
ANNOUNCEMENTS
•

I hope everyone will try to attend our 60 year class reunion Sept 23rd & 24th at the Courtyard Marriott. It will be pretty much like the last 2. Meet & greet on Friday with a 3 hour open bar for beer & wine, Saturday evening meal catered by the Branding Iron, disc jockey to play our kind of music & fun for all. It's always good to see old friends and make some new ones. Looks like we are going to have a good turnout. For those traveling from out of town, the Courtyard gave us the same room rates we had 5 years ago $114 + tax. The normal price is $189, be sure to ask for the reunion rate. Stay safe & hope to see everyone there.
Doug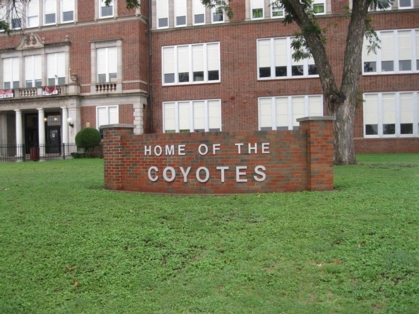 WELCOME TO THE
1962 WFSH COYOTES
WEBSITE
The days of our innocence and hopes grow dimmer, fading away among the relics of a life long lived. Memories and myth merge as Time corrodes the links between faces and names, blurring the edges of each moment past.
Who remembers the passions and angst of that transitional age between child and adult? Who shares a common experience in time and space? Who are the story-tellers of our generation?
This website is a portal to the Past, a forum of connection, and a memorium to those whose journey has ended.
762 Graduates in the 1962 Class Confirmed
Through the efforts of classmate Wayne Hendon, the Class has a virtual cemetery that can be viewed at
https://www.findagrave.com/virtual-cemetery/1002072
Please note the User Forums tab on the left column. It is a perfect place to meet online and discuss subjects of interest with your classmates. We hope you will visit it regularly to update the events occurring in your life as well as any memories of those days you wish to share. Thanks for visiting the site.
Good Advice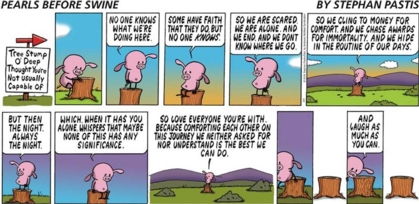 Thanks to Carole Johnson for sending this strip to the site.