Wichita Falls High School
Class Of 1962 - 55th Reunion
2019 Reunion (57th)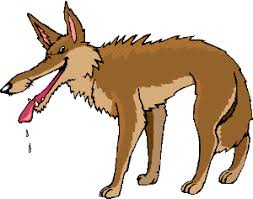 Hello out there, all you wily Coyotes of 1962. We have more news from the Mother Ship regarding our 57th Howl on September 20 (Friday) and 21 (Saturday) this year. As previously posted on the website, the Marriott Courtyard will be our Home base again. Rooms are $128.00 per night including taxes, fees, and those little charges designed to increase the costs - but the hotel does not provide breakfast. The address is 3800 Tarry St. and the phone number is 940-696-0010.
We have also arranged for the Baymont Inn and Suites at 4510 W. Kell Blvd. to take care of any "overflow" of any additional rooms we may need.. Call for pricing at 940-247-2820. Ask for the "Coyotes Rate".
Friday night, we will have an informal, come-as-you-are get-together in a meeting room at the Marriott adjacent to the lobby, with plenty of room to move around and visit throughout the evening. Hors d'oeuvre (fancy snacks and finger food), beer and wine will be available without charge.
On Saturday night we will have a seated buffet dinner, followed by a DJ playing Golden Oldies - Chuck Berry, fats Domino, The Del Vikings, Jerry Lee Lewis, and The Platters – so anyone who can may dance -. . . but the hotel may require a liability release (just kidding) The total cost is $45.00 per person.
As in previous reunions, small donations are appreciated to defray the cost of deposits and possible overruns. Any left-over funds will go into our WFSH account and donations to WFSH . Johnny Stafford has again offered to be our Treasurer (thanks, Johnny!). Please send your check for attendnace or a small donation to defray expenses to John Stafford at #8 Waverly in Wichita Falls, Texas 76301.
So, let's gather again. Let's try to squeeze into those jeans, practice walking across the room in a straight line, polish those new parts, and drink a little toddy to lubricate those bone-on-bone knees, Grease up the walkers, hit the road, and join us for a weekend of laughter, memories, caring, and toasts to those that we have lost along the way. I'll be driving to the reunion, listening to Sirius radio 50's station to get into the mood. "See you in September, "as the old song says. Love and Hugs to all from the Mother Ship…….
If you have questions or know now whether you will be able to join us for anothr trip down Memory Lane, please email
Doug douglinc2@att.net
or
Mary Lynn mibesa@aol.com
While not in our class, this fellow speaks for many of us as we gather together one more time.